©Copyright Nadia Nejaime, 2005-2016
The time has come to part with your home. Maybe you're upsizing, downsizing, or relocating. Whatever the reason, the goal is the same: to grab the (positive) attention of buyers and quickly sell your home at its best price. It might sound daunting, but it can be easier than you think. Good houses, priced right and that show well will sell and it can happen relatively quickly in today's market. A key to being successful in selling your home is ensuring that your home is properly prepared for sale and looks (and smells) it's very best. There are many no- or low-cost "tricks of the trade" to help a property show better, making it more inviting and allowing buyers to envision it as their future home. Read on for those tricks and checklists of "to do's" to make sure YOUR home does not languish in multiple-listing limbo.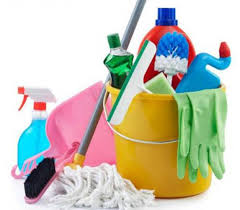 1. Cleanliness is next to . . . . well, you know. A home on the market should be clean throughout. Basic, yes, but very much worth mentioning. Buyers equate a messy or dirty home with neglect for home maintenance. Also, if the home is dirty, it is simply not as inviting as it could be and often, buyers cannot see the potential beyond the grime. Home buying can be an emotional experience and is very much influenced by how someone "feels" when they enter your house. If they feel like they don't want to touch anything or sit down, it is unlikely they'll submit an offer. Example: I showed a client a very spacious condominium that was well located and well-priced and had extensive upgrades the other units we saw in the development did not have. Sounds like a deal, right? Not for my client – she did not see beyond the grime covering the new mirrored closet doors, or the piles of trash and laundry littering the new wood floors. She couldn't appreciate the new tiled back splash because it was hidden behind a pile of unwashed pots and pans. And the crown molding? Lost behind of a maze of cobwebs. Good effort for the Sellers of that unit to put in all the improvements, but it may be wasted effort if the improvements are lost in the muck. No offer, no sale.
What to do? Start with being objective about your home. Is it sparkling clean? If your mother-in-law came to visit, would she find something to criticize? Open the refrigerator – is it cluttered with 2-week old take-out cartons and moldy zucchini? Does it smell badly? Is the shower grout clean and mildew free? Is your carpet polka-dotted with stains? Are the dust bunnies so large that they should be paying half the mortgage? If you think buyers won't pull back the shower curtain, look in the fridge or the oven, or open cabinets and closets, well, you're absolutely wrong. They do all that and more. Don't let them find any unpleasant surprises.
If you can't be objective about how clean or unclean your home is or your judgment is impaired by the noxious odors coming from your laundry hamper, then ask your friends, family, or your real estate agent (we're good at giving the "tough love") for their honest opinion of what needs to be done to make your house shine, then do it. If you can't do it or do it well, outsource the work. Hire a professional cleaning company to come in and make your home sparkle. Then all you have to do is keep it that way until it sells.
There's more to come about cleanliness, but for now, here's a checklist of cleaning chores you should be sure not to miss:
Clean all appliances inside and out. Clean appliances give the impression that they have been well maintained. Use the self-cleaning feature on your oven if you have it – they usually work great (but be sure to remove the racks first). Replace the stove-top drip pans if they have baked on stains (inexpensive and usually easily available at Home Depot™ or other hardware stores or online). Clean off the dried detergent on the top of the washing machine.
Clean out the refrigerator, discard old leftovers, and wash down the walls, shelves, and drawers. Defrost the freezer. A thorough cleaning should ensure no unsavory odors emanate when the door is opened, but to be sure include a fresh box of baking soda after you've cleaned it.
Clean the inside of kitchen and bathroom cabinets and drawers and neatly arrange the contents.
Clean all windows, mirrors, glass-topped tables, and counter tops. Make sure they are streak-free and dust free.
Scrub all bathroom tubs, showers, vanities, and toilets (including around the base of the toilet). Don't forget to clean or replace the shower curtain liner as well. Use mold and mildew killers to make sure the tile grout and caulk is brilliant white. Better yet, if need, scrape away the old caulk and put in new caulk.
Wash the kitchen and bathroom floors.
Vacuum all floors (carpeted or otherwise) to catch all dust, then clean and quickly dry wood floors (to avoid streaking).
Have the carpets steam-cleaned or spot-treat stains.
Dust all surfaces, especially your audio-video equipment.
Clean the insides of all light fixtures (a collection point for dead insects).
Do the dishes. While your house is on the market, the "I'll do it later" routine is not recommended. Wash up after all meals and put dishes and utensils away. Run the dishwasher. Buyers will open the dishwasher and don't want to be faced with a week's worth of dirty dishes.
Tidy the bathroom after every use.
Make your bed every morning. Make it look as inviting as possible. Consider adding some decorative pillows or an inexpensive coverlet.
Check the floor around your washer, dryer, water heater, furnace, and air conditioning units. Moisture can accumulate here, trapping lint and dust.
Clean the ashes out of fireplaces and wood stoves.
2. Less is more. More what, you ask? More space, which is what everyone always wants. You may not be able to actually create more space, but you can create the perception of more space. To do this, rooms have to be brutally pared down to key pieces of furniture and must be devoid of clutter. Clutter kills! Yes, that sounds extreme, but it can kill deals, kill any chance at a positive first impression, and kill your hopes a quick sale at full price. This silent killer must be stopped. But, what is clutter? Believe it or not, a potential buyer might view your collection of beer bottles from around the world that line every window sill, kitchen counter, and fireplace mantle as clutter (even though you know it is art). The buyer could be distracted by such a formidable collection such that he won't be able to visualize the house without these items or he might feel (there's that word again) that the house is not spacious enough. Clutter can also be confused for filth and we now know how important cleanliness is.
Clutter is not only your knick-knacks. It is also overflowing bookcases, stacks of magazines, your Aunt Hilde's macramé wall hangings, the kids' toys, and so on. Again, try to be objective – do your possessions enhance the space and make it more inviting, or are they crowding your space and detracting from the fabulous features? You don't need to throw anything away, but you may need to put things away while you're on the market. Rent a storage unit, borrow a friend's garage (don't dare put the clutter from your home into your garage, basement or attic – you'd just be moving the problem), have a yard sale, or make donations to charity, or all of the above.
Here are some tips to help you de-clutter:
Thin out book cases and display cases. It is nice to have some books strategically placed on shelves with a few tasteful artifacts or figurines, but no one will be impressed if your bookcases are overflowing with paperback romance novels or your collection of 383 Beanie Babies.
Clear out all closets of unneeded items (not just the big one in the Master Bedroom). An overflowing, untidy closet gives the impression that the house has inadequate storage space. If you're selling your house in the summer, you can safely box up your winter garb and send it off to storage. Determine what items you are likely to need or wear in the foreseeable future and pack up the rest. If you haven't worn that pink tulle strapless gown since your Sweet Sixteen birthday party, it is unlikely you'll need it while your house is on the market.
Tidy all closets. Once you've cleared out the unnecessary, make what's left look as tidy and neat as possible. Do you wear baseball caps every day? Great, but they can be neatly boxed in a hat box. Tame the fitted sheets so they are not unraveling in the linen closet.
If you have children in your home, pack up all but a few of their most favorite toys. The toys that do remain should be neatly put away in attractive storage bins or box or baskets for showings. Avoid cramming them in already full closets for the reasons noted above.
Clear out family photos and memorabilia. A few tasteful well-placed photos are certainly fine and helps make the house feel like a home. However, a large gallery of personal photos cluttering the walls or sitting atop every available surface may make it more difficult for a buyer to visualize the house as his potential home since it is so personalized for you. Also, it can be distracting. We are a curious species, so buyers may focus on the photos and not the house.
Clear out knick-knacks. If they're precious to you, then think of it as protecting them from damage from the hordes of Buyers that will traipse through your home.
Clear most items from your kitchen counters. Similar to the closet issue, a cluttered counter-top gives the impression of not enough kitchen work space. Put the toaster, coffee maker, juicer, etc. away.
Avoid cramming drawers and cabinets with all the things that you cleared off of the counters and shelves. Buyers do open drawers and cabinets – moving your Beanie Baby collection to the cabinet above the refrigerator will not solve the problem. Everyone has a junk drawer, but the time has come to clear yours out. Make sure the contents of your cupboards are tidy and not overstuffed.
Take a look at your plants. The fern that is now brown and crumbles if touched is not coming back to life. Throw it out. If you have a green thumb and have been cultivating a climbing ivy to cling to the walls like living crown molding, take it down. Some healthy, well-placed, unobtrusive plants can help create an inviting atmosphere, but too much greenery can crowd a room. For example, hanging plants can give an impression of a lower ceiling.
Remove excess furniture. Nothing makes a room look as small as when it is overcrowded with too much furniture or furniture that is too large for the space. With the help of your real estate agent, or a friend with a good eye for interior design or even a professional stager, rearrange the furniture using only a few key pieces to create an enticing setting. Put the rest in storage, including any furniture that is obviously broken or seriously stained. Unless you have to do it (for example because you have already moved), don't completely empty each room. Some Buyers need at least a few articles of furniture to help them envision how they might live in the room and place their own furniture. They may not be able to visualize how a completely empty room might be used or decorated. Also, a completely empty room sometimes seems smaller than one with well placed, appropriately scaled furniture and doesn't photograph as well as a nicely furnished room. But, an over-decorated or overcrowded room may also prevent them from visualizing the space as their space. For vacant homes, consider hiring a staging company to temporarily decorate the home while it is on the market.
Clean out and organize basements, attics, and garages so that there appears to be ample, tidy storage space.
3. What's that smell? While the house is on the market, you may want to avoid cooking foods that have lingering, pungent aromas. But, aside from these obvious odoriferous culinary activities, be mindful of how your house smells. You will notice your house's "smell" most after you've been away from the house and come back to it. So, take note when you come home from work and open the door. What do you smell first? Does it smell musty? Does it smell like cigarettes or cigars? Many odors linger and take time to dispel. If you or someone in your family is a smoker, immediately stop smoking inside the house (though more intense efforts may be needed to remove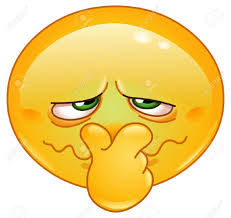 smoke orders, including painting and new carpet). Spray all fabrics, carpets and rugs, cushions, draperies, etc. with neutralizing deodorizing sprays. This will also help counter pet odors. Judicious use of air fresheners or potpourri is fine, but using these things to mask odors without addressing the underlying causes will simply result in a floral scent blending with the bad odors. Open windows (even if it is cold outside) and leave them open for some time each day to air out the house. Take out any trash daily. Hang cedar blocks in closets to combat mustiness. Of course, the cleaner your home is, the better it will smell. A bad smelling house is off-putting and may signal to a buyer some underlying issue that may be contributing to the smell, such as moisture in the basement/crawl spaces. The goal is for no noticeable odors or only mild, pleasant scents. Over time, you may become oblivious to the odors in your environment, so this is another area where it is recommended that you ask someone who doesn't live with you for their honest feedback.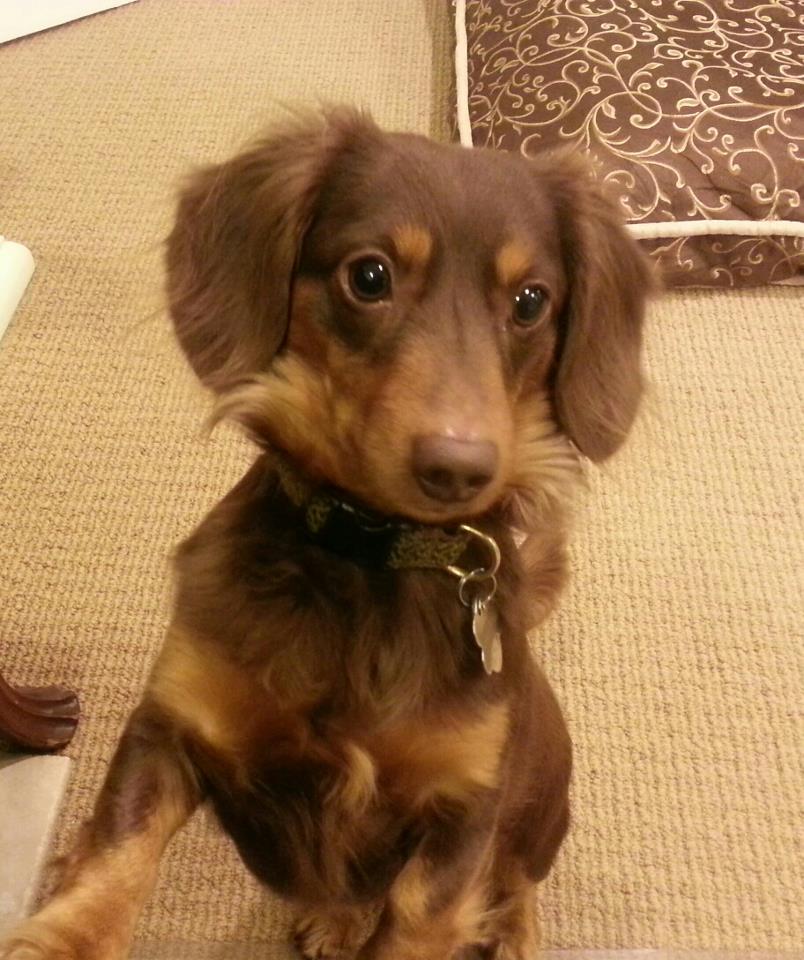 4. Taming the Wild Kingdom. This should not have to be said, but just to be clear: If you have critters living in your home other than human beings, cats, dogs, or other mundane household pets, get rid of them. If necessary, hire a professional exterminator to address any insect or rodent infestations, including in other buildings on your property like the garage or sheds. Call wildlife control in your area if you have bats, birds, squirrels, etc. living in your attic. There may also be some disclosure obligations with respect to any infestations and damage they caused. As for those more exotic pets (e.g., snakes and lizards), you may want to find them temporary alternative accommodations.
Ideally, there will be no pets in your home during showings and open houses, both for the comfort of the visitors and the safety of your pets. At a minimum, they are a distraction from focusing on the home, either because everyone wants to play with the cute dog or because we're worried about where it might be or if that barking may lead to a bite. If you have a dog with stranger anxiety that will bark, or worse yet, potentially bite, it is best that he be taken for a walk during showings or if no one is home to do that, dropped off at doggie day care. He'll love it and it will give you (and your agent) peace of mind. If your cat is an experienced escape artist, then he may need to be kenneled as well. I am on pins and needles when showing a home with a sign on the door that says "Don't let the Cats Out."
Some other animal-related considerations:
Make sure that cat litter boxes are regularly cleaned to minimize litter odors.
Give the dog a bath.
Make sure the pet's feeding and sleep areas are kept tidy.
If there is any infestation problems, as noted above, immediately address those, but also be sure to resolve any damage caused by such problems (e.g., rodent droppings, insect husks, dead bugs in light fixtures, repair termite damage, etc.).
Make sure fish tanks are clean and odorless and do not leak. If Nemo is floating at the top of the tank, it is time for his burial at sea. If the tank is empty, either get some fish or get rid of it.
5. Look outward. The exterior of your home is as important as the interior and potentially even more important since a buyer's first impression may be formed before setting foot inside the house. How does your home look in comparison to the neighbors? Is yours the only house on the block that needs a paint job? Have all your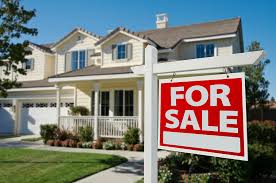 neighbors raked the fallen leaves, when your yard is still carpeted in them? If your house is the neighborhood eyesore, it will surely have an adverse impact and your sales price should be set accordingly. But the converse is also true – if your home is beautifully maintained, but neighbors on either side haven't cut their grass or painted their trim since the Reagan years, it may detract from the overall positive impression of your house. While there is a limit to what you can do to rectify this latter problem (though you may offer to mow our neighbor's lawns when you mow your own, at least the one time before the open house), there are many things that can be done to improve your home's curb appeal:
Mow and edge your lawn. Pull weeds, rake leaves and plant flowers. Trim overgrown hedges.
Water the lawn and plantings regularly so they look fresh and healthy.
Put down fresh mulch around trees, plants and shrubs.
If there are "bald spots" on your lawn, use sod to fill in the blanks.
If the house is peeling and cracking, you may need to paint it. If you can't afford the cost or time to paint the entire house, target the most visible or needy areas, like the front of the house, the front door, window trim, etc.
Consider painting your front door a bold color, such as red – it is more inviting.
If the house is brick or sided and looking dingy, consider getting it power washed. Also power wash and then seal wood decks, if needed.
Check all the gutters. Are they properly attached and clear of debris?
Haul away any trash, discarded lumber or other building materials lying about the house.
Make sure any firewood is neatly stacked.
6. You can't put it off any longer; just fix it. You know that shutter that's been hanging by one hinge for about a year? Or the kitchen drawer that sticks? Or the guest bathroom toilet that runs incessantly unless you jiggle the handle? Well, you can't avoid these things any longer – you must fix them. These small defects can create a negative impression that may turn off a potential buyer. They will be noticed (remember, buyers do open kitchen drawers and they may (gasp!) use your bathroom when they're viewing your home). Again, a buyer may perceive minor imperfections as a sign of a general disregard for maintenance and upkeep and may assume there are bigger issues lurking. Be sure to review the list of needed repairs with your agent. Some may be of the nature that are legally required to be disclosed to potential buyers.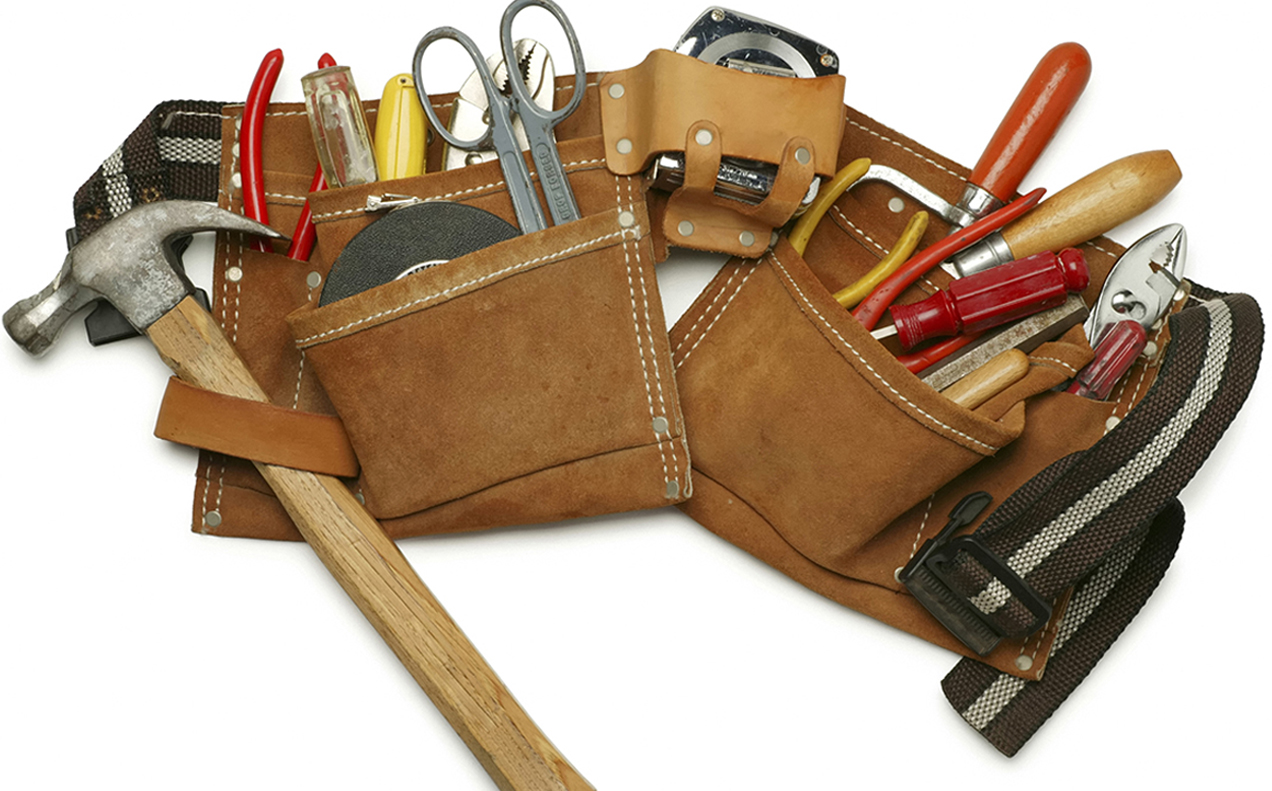 7. Neutralize. No one is trying to strip you of your personality. However the goal is to sell your house and, unfortunately, not every potential buyer will agree with your design flair, nor do all buyers have the vision to see beyond your bold choices. The goal is to make the house appealing to the broadest audience possible and this can be done by creating a more neutral environment. This includes toning down overly bright or overly dark colors with neutral, lighter, soothing tones, such as light greys or beiges or even simple off-white (but avoid stark, bright whites as it can come across as sterile and cold). This does not necessarily require removing all color on the walls or eliminating all of your art selections, but rather it is about striking a balance and avoiding extremes. Again, recognize that you've probably lost perspective on your home. Your comfort and familiarity with your home prevents you from seeing it as others might. Ask your agent for help in identifying where your home needs to be neutralized.
8. What to do when you can't remodel everything. Readying your home for sale can be overwhelming, but keep it in perspective. You simply cannot make your home completely perfect within the time and budget constraints you will have. Besides, if you could make it perfect, you wouldn't move. If your kitchen is circa 1965, but functional and clean, it is unlikely you can take the time and money to completely remodel it before selling it. However, a few thousand dollars well spent in the kitchens and bathrooms will come back to you many times over in the purchase price. Are your appliances avocado or harvest gold colored, but your cabinets are solid wood and in good shape? Consider removing the appliances which are tell-tale signs of the age of the kitchen and spending your budget dollars on new, good quality appliances. The new appliances don't necessarily have to be top-of-the-line, professional series appliances; most buyers will simply appreciate that they are new. Then camouflage the old cabinets with a good paint job and new hardware and knobs. This mini-makeover is reasonably economical and will transform your kitchen. Picking one or two key features in a kitchen or a bath to upgrade will have an impact and will not cost anywhere close to a complete remodel. Other reasonably priced projects that have a big positive impact include: replacing vinyl floors with tile, replacing old Formica-topped bathroom vanities with more contemporary pedestal sinks, changing out light fixtures to bring in more light, installing new towel bars, etc.
8. Staging. You might think you're done now that you've cleared the clutter, repaired defects, landscaped the yard, and scrubbed the house clean, but you've got a few steps to go. You are now ready to stage your house for sale. Generally, I strongly recommend staging for several reasons and have seen it be very effective for my selling clients and have seen its positive impact on my buyers. "Staging" refers to preparing a residence for sale by having it decorated with furnishings, accessories, drapery, lighting, etc., to help enhance the home spaces and present the home and its positive attributes in the best positive light, while helping to minimize any negatives. Staging includes steps such as re-painting or removing bold wall paper to make spaces more neutral so that they appeal to the widest audience.
Why is it helpful to stage a property?
Homes, like people, only have one chance to make a good first impression, and properly staging a home helps it to make the best first impression to potential buyers. Time and again, I see buyers pass by properties that would be good options for them because they simply cannot envision how they would use the space or the space doesn't "feel" good to them (again, that "feeling" word). This happens when homes are over cluttered, dirty/messy, have deferred maintenance, or even when they are empty. An empty home does not provide a buyer with the needed visual cues that help a buyer understand how the space could be used. Empty homes/rooms also seem smaller since there isn't any furnishings to give it scale and perspective. Empty spaces can also seem cold and unwelcoming. A buyer's reaction is often emotionally driven by how they "feel" in the space and empty spaces don't always feel very good.
If the space is well utilized with furnishings that are properly scaled and with attractive design, they may better able to visualize themselves living there. This can be especially true of particularly small spaces; having the right size and number of furniture pieces show that the space, while smaller, is functional and can accommodate the buyer's lifestyle.
Staging is also immensely important for the listing photography. The photographs will be attached to the listing and populated throughout the internet and seen by potential buyers. The vast majority of Buyers rely on the internet for their home search (well over 90%) and many will not be motivated to come out to see a home if the photographs of the home are not compelling enough. Photos of empty rooms are simply not compelling. Without furniture they have no points of reference as to size and scale and empty rooms are not typically warm and inviting. Worse than an empty room is an over-stuffed, cramped, untidy space. No amount of artful photography will help buyers to look beyond the clutter and mess to see the true potential. The photos of a well staged, beautifully presented home will entice buyers to come see it in person, and the more buyers that see the home, the more likely there will be an offer.
Finally, it has been shown that nicely staged homes sell faster and for a stronger price than empty homes. Some say that the investment is recouped and then some. I have seen staged homes help my clients obtain a quick sale, and have seen unstaged, but high quality, well priced home linger on the market.
You may find it helpful to read a few articles expressing opinions about the virtues staging…..
Did You Know? Home Staging Facts and Statistics
Home Staging Can Help Sell Home for More, Realtors® Say
'Staging' Perfection: Home Staging to Sell Your House
Your real estate agent can typically recommend professional stagers to help prepare your home for sale. They can work with your belongings, supplement the furniture and accessories as needed, or stage an entirely vacant home (or least some key areas, like the main level rooms, the master bedroom, the kitchen, etc.). And if staging is simply not in the budget, a good agent can suggest ways to use some of your belongings to help show case the home. Sometimes, removing some excess or unappealing items, rearranging the furniture and accessories, and bringing in some low cost items, like throw pillows and candles, can help enliven a space and improve its appeal.
Before: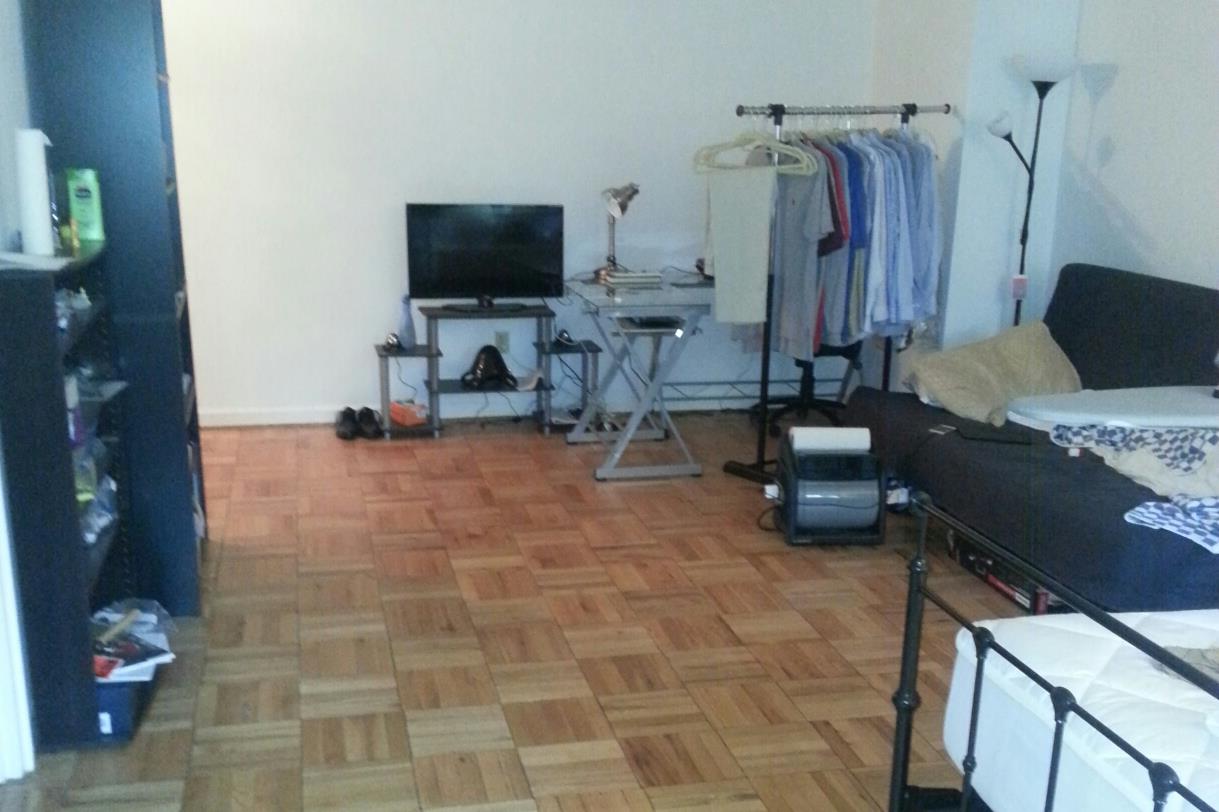 After: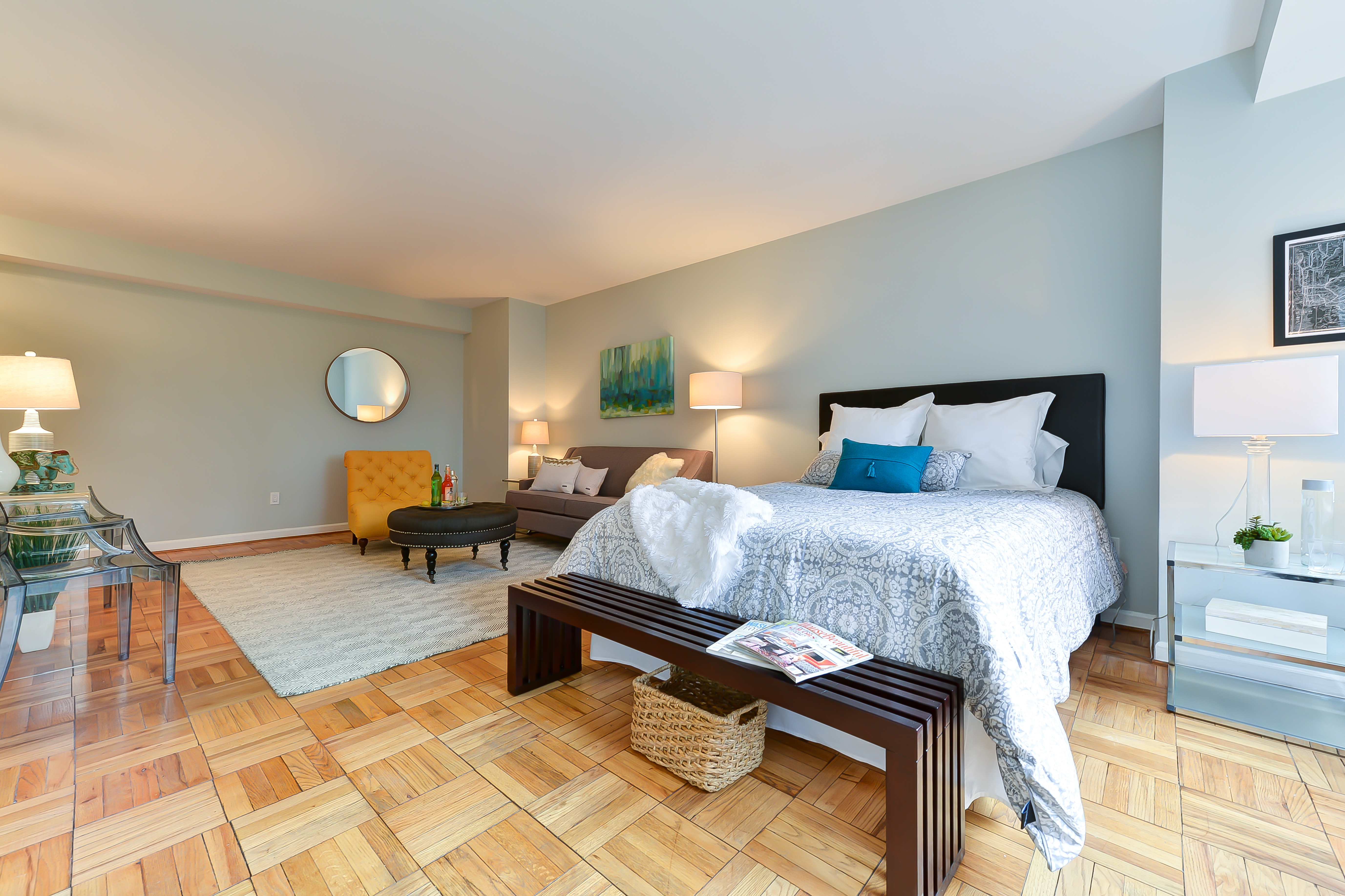 9. Finally, be sure to secure your valuables or remove them from the home.Bad things rarely happen when agents and potential buyers enter your home to view it for sale, but every now and then things can go awry, so it is better to avoid problems. Be sure to protect the following items, by removing them from your home while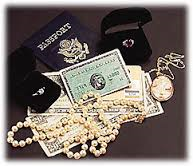 it is on the market or securing them within your home (e.g., in a locked, immovable safe):
Jewelry, cash, credit cards, passports/identification, silverware, furs, etc.
Weapons.
Valuable or fragile heirlooms or antiques.
Prescription or other drugs. In addition to avoiding possible theft, removing your medications helps to protect your privacy concerning your health status.
Extra house or car keys or garage door openers.
Mail, including bank statements, credit card statements or other documents that may include your social security number, account numbers, etc.
Laptop computers and other portable electronics.
Any another valuable items that are potentially easily portable.
……

All your hard work in preparing your house for sale will pay off. Be sure in planning your sale that you create a plan of action to ready your house for sale and allow enough time to complete that plan before the first potential buyer comes through the house. Good Luck!
©Copyright Nadia Nejaime, 2005-2016